A three-step framework for financial wellness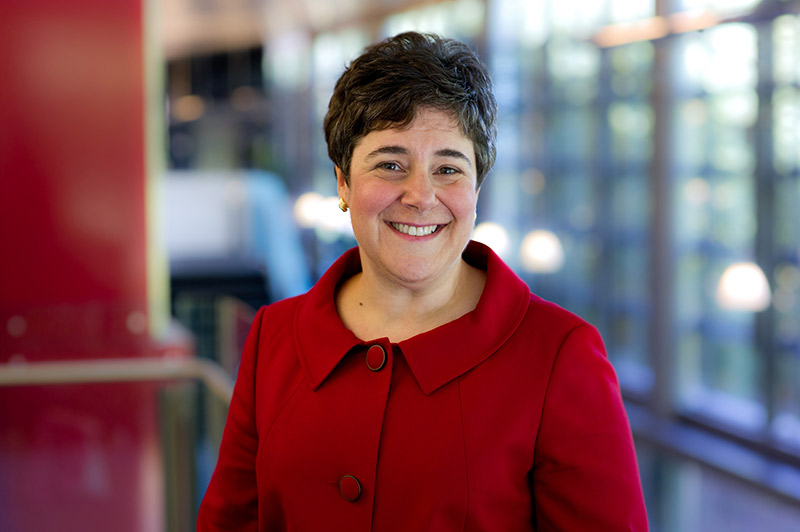 By: Maria Bruno, Head of U.S. Wealth Planning Research
January is Financial Wellness Month, and the new year is a great time for investors to check in on their goals, assess budget priorities, and make sure they've created a financial buffer to safeguard against the unexpected. Still, financial wellness is about more than just money, no matter an investor's age or wealth status. It's a critical component of overall life satisfaction, which plays a significant role in an individual's ability to attain personal and professional success.
What is financial wellness?
The term "financial wellness" is often used as a barometer to gauge the components of an investor's fiscal condition. It includes a person's objective financial situation—their ability to meet financial obligations and stay on track to meet future goals.
How do Americans stack up? According to a Federal Reserve Board survey, more than three-quarters of U.S. families report having debt, and 45% of families carry credit card debt, with an average debt of $6,300. About one-third indicated they would have trouble covering an emergency expense of $400. And more than 40% hadn't saved any money during the previous year.1
The emotional impact of those financial burdens can be overwhelming—65 percent of Americans surveyed say money is a significant source of stress.2 (For people under age 43, that figure jumps to 82%.) Personal finance issues can affect mental and physical health, sleep, self-esteem, relationships at home, and work productivity and attendance.3
It doesn't have to be this way. The steps outlined in a financial wellness roadmap can build better investors, boost financial empowerment, and advance overall well-being. The pursuit—and eventual achievement—of these goals can be life-enhancing for investors but also advantageous for employers, who can leverage financial wellness programs to build both happier and more productive workforces.
Empower investors to reach their goals
It's not always easy to balance multiple financial goals. An easy-to-access guide can help minimize challenges while also identifying the steps needed to reach certain financial milestones such as creating an effective budget, building emergency savings, or paying down high-interest debt. These financial progress markers—and others like them—can set the stage for financial gains and emotional tenacity.
That's why we created Vanguard's guide to financial wellness, one of the first comprehensive industry guides on the topic. Our guide is built on a three-part flexible framework that can help investors balance current and future goals while also building financial confidence and freedom. Each of the following pillars encourages the investor to identify opportunities for change, meet near-term financial obligations, and keep on track to meet future goals:
Take control of your finances.
Includes the creation of a budget, a debt management program, and a retirement savings strategy.
Prepare for the unexpected.
Incorporates emergency savings, the evaluation of insurance needs, and the preparation of necessary legal documents.
Make progress toward your goals.
Explores additional tax-advantaged and taxable savings opportunities, the elimination of low-interest debt, and the development of a charitable giving strategy.
Vanguard's guide to financial wellness is an action-oriented strategy designed to empower accumulators, no matter where they are on their financial journey. It's also an important tool for plan sponsors, advisors, and employers as they partner with the millions of investors reaching for financial goals and enhanced peace of mind.
Putting investors first
Vanguard's mission is "to take a stand for all investors, to treat them fairly, and to give them the best chance for investment success." Part of that success includes being able to allocate budgets to pay current bills, tackle debt, prepare for the unexpected, and invest to achieve long-term goals. Objective, straightforward research on financial wellness and quality advice and guidance can help investors meet those goals while aiding intermediaries and employers in their efforts to get them there.
Notes:

All investing is subject to risk, including the possible loss of the money you invest.
Advice services are provided by Vanguard Advisers, Inc., a registered investment advisor, or by Vanguard National Trust Company, a federally chartered, limited-purpose trust company.