Vanguard Economic and Market Outlook VEMO 2023: Beating Back inflation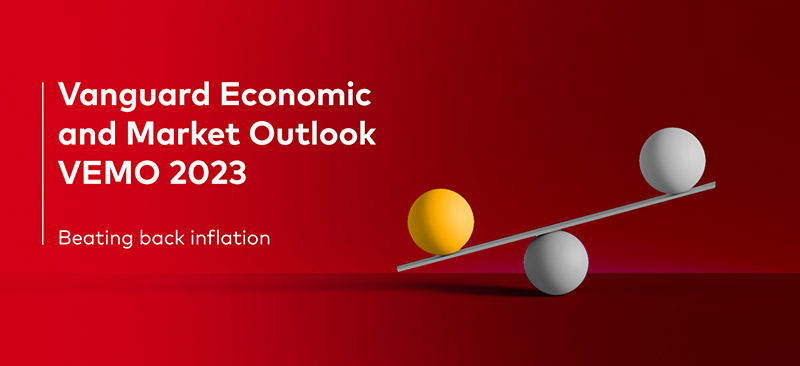 What are central banks planning to help combat inflation? How monetary policy will shape financial markets? What is bolstering Vanguard's projections for long-term returns? ​
​Read our Vanguard´s Economic and Market Outlook for 2023 to answer these questions and to know what our experts think will have impact in the global economy next year.