Staying the course during a government shutdown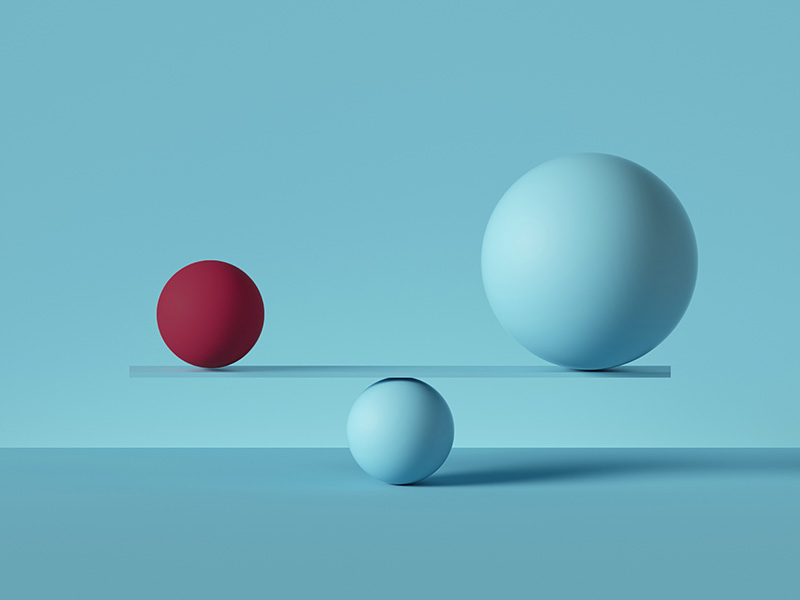 Congress remains at a stalemate over a long-term agreement to fund the U.S. federal government for this fiscal year, which began on October 1. While lawmakers passed a short-term resolution through November 17, a partial shutdown of the government would occur if lawmakers can't reach a deal by the 17th.
Our guidance remains the same during periods of uncertainty: Tune out the noise and focus on what you can control. If past history is any guide, there is no clear relationship between government shutdowns and market returns, and investors would be wise to stick with their long-term investment plan.
Different from the debt ceiling debate
It's important to understand that the current negotiations to keep the government fully operational are different from the debate earlier this year over whether to raise the debt ceiling. In that debate, the biggest risk was a potential U.S. default if lawmakers did not raise the debt ceiling. A default occurs when the U.S. Treasury has insufficient resources to satisfy the government's obligations. A default has never happened; if one did, it would have significant ramifications for U.S. creditworthiness and would cause spillover effects on the global financial system.
A shutdown occurs when the federal government suspends services deemed nonessential because a new law to fund discretionary spending programs was not approved ahead of a fiscal year deadline. When Congress cannot agree on a new funding bill, it may pass a continuing resolution that extends previous funding levels to keep the government fully operating.
What a potential shutdown means
Past government shutdowns paused nonessential activities in various government departments—for example, national parks and museums have closed. Critical federal functions such as the Postal Service, payment of Social Security benefits, and air traffic control staffing generally were not affected. The scope of these pauses can vary across shutdowns, and each government agency will publish guidance clearly defining the scope of its activities during a shutdown. Federal shutdowns don't affect state and local government functions that are not dependent on federal funding.
Shutdowns have occurred more than 20 times since 1976. Unlike a default, a shutdown does not affect the government's ability to pay its obligations, and, as noted, many critical services continue.
Shutdown: A history of mixed results for markets and the economy
Although there can be market volatility during a shutdown, history reveals no clear relationship between shutdowns and market returns. Markets might experience heightened volatility in response to the uncertainty in Washington. However, markets have historically had mixed reactions to government shutdowns, with equities finishing in positive territory more than half the time (as noted in the accompanying chart). In the seven instances where shutdowns have lasted 10 days or more, the Standard & Poor's 500 Index fell four times within the shutdown period and rose three times. The worst return, –4.4%, came during an 11-day shutdown in 1979.
*The government shut down overnight. An agreement was reached before the markets opened.
Sources: Vanguard calculations, based on data from FactSet and the Congressional Research Service.
Past performance is no guarantee of future returns. The performance of an index is not an exact representation of any particular investment, as you cannot invest directly in an index.
The results are similar for fixed income securities as bond market activity surrounding U.S. government shutdowns since 1976 shows an even split between positive and negative returns for fixed income. 1

The economic effects of a shutdown depend largely on its duration. The Congressional Budget Office (CBO) estimated that the 2018-2019 shutdown, the longest on record, shaved 0.1% off real GDP in the fourth quarter of 2018 and 0.2% in the first quarter of 2019. The shutdown dampened economic activity mainly because of the loss of furloughed federal workers' contribution to GDP, the delay in federal spending on goods and services, and the reduction in aggregate demand (which then dampened private-sector activity).
Why you should stay focused on long-term results
A government shutdown is only one of many factors, both positive and negative, that affect markets. Because there are so many variables, the effects cannot be accurately predicted.
Political divisions in Washington have made the threat of government shutdowns more common in recent years. Although this is not an ideal practice and a prolonged shutdown could have broader short-term market and economic effects, what's most important is that investors remain disciplined, diversified, and patient during such an event.
1 Bloomberg and Vanguard analysis.
Notes:
All investing is subject to risk, including the possible loss of principal.
Diversification does not ensure a profit or protect against a loss.
1."Bloomberg® and Bloomberg Indexes mentioned herein are service marks of Bloomberg Finance LP and its affiliates, including Bloomberg Index Services Limited ("BISL"), the administrator of the index (collectively, "Bloomberg") and have been licensed for use for certain purposes by Vanguard. Bloomberg is not affiliated with Vanguard and Bloomberg does not approve, endorse, review, or recommend the Financial Products included in this document. Bloomberg does not guarantee the timeliness, accurateness or completeness of any data or information related to the Financial Products included in this document."
2."Vanguard Mexico is not responsible for and does not prepare, edit, or endorse the content, advertising, products, or other materials on or available from any website owned or operated by a third party that may be linked to this email/document via hyperlink. The fact that Vanguard Mexico has provided a link to a third party's website does not constitute an implicit or explicit endorsement, authorization, sponsorship, or affiliation by Vanguard with respect to such website, its content, its owners, providers, or services. You shall use any such third-party content at your own risk and Vanguard Mexico is not liable for any loss or damage that you may suffer by using third party websites or any content, advertising, products, or other materials in connection therewith."